CoResolve Workshop Contents
Module 1 - Business Meetings

- Check In Deep Democracy Style

- Resistance Line and the Unconscious

- Making a unanimous decision in four steps

Module 2 - Below the water line

- How to spot discomfort and address it

- Resolving unresolvable issues

- Cooperating when in conflict with each other

Module 3 - 1on1

- Solving complex problems with just 2 people

- The Conflict Conversation

- Golden Arrows

Module 4 - Staying cool in real conflict

- Communication Vices

- Group Dynamics and Role Theory

- The Argument
Regular price

$888.00 USD

Regular price

$1,111.00 USD

Sale price

$888.00 USD

Unit price

per

Regular price

$888.00 USD

Regular price

$1,111.00 USD

Sale price

$888.00 USD

Unit price

per

Regular price

$888.00 USD

Regular price

$1,111.00 USD

Sale price

$888.00 USD

Unit price

per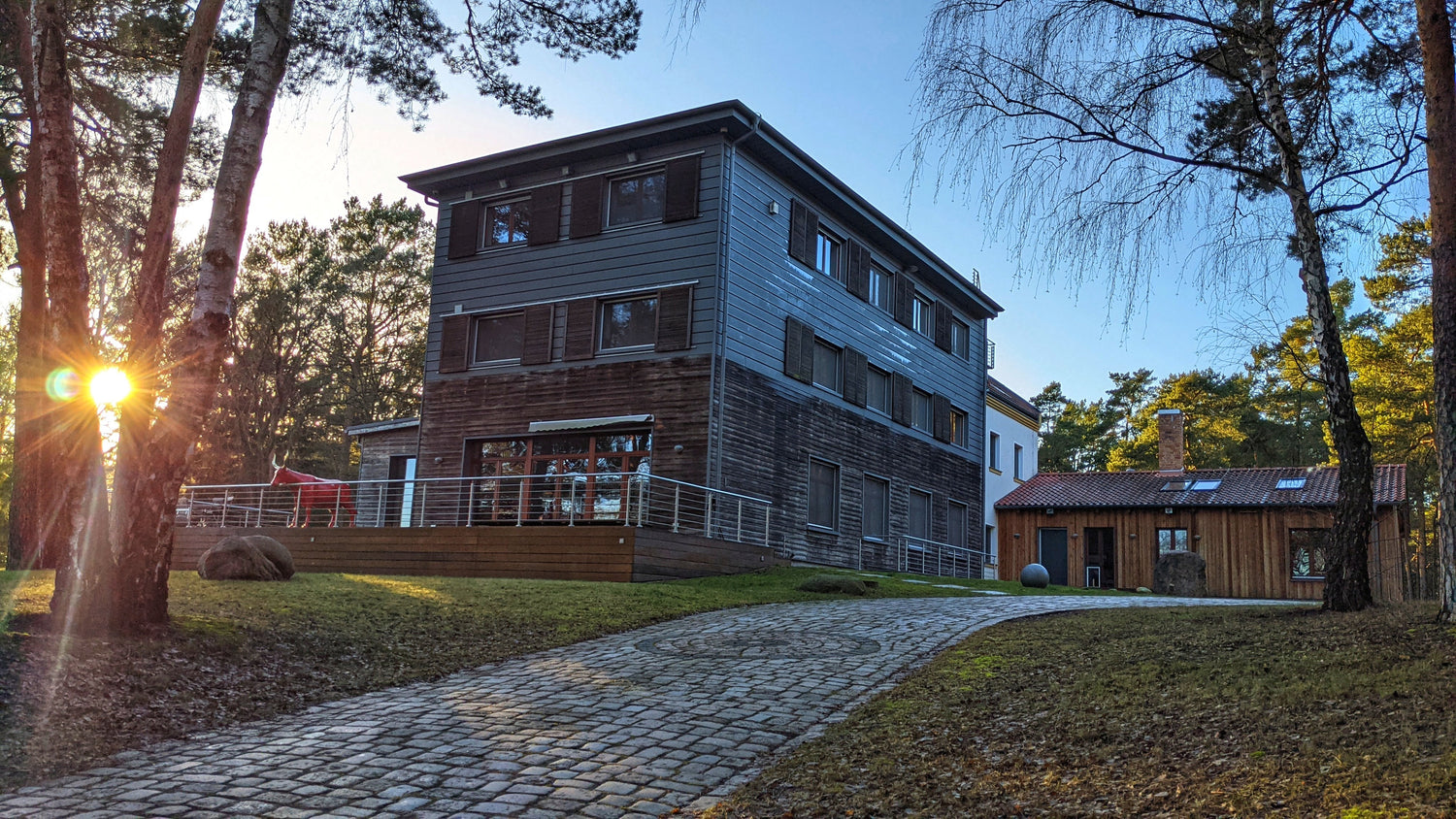 Schedule
Day before the workshop
18:00 Arrival
19:00 Dinner
Day 1
08:00 - 09:30 Breakfast
09:30 - 17:30 Module 1 & 2 (incl. Lunch)
19:00 Dinner
Day 2
08:00 - 09:30 Breakfast
09:30 - 17:30 Module 3 & 4 (incl. Lunch)
18:00 Departure
What the price includes:
- Two-night hotel stay at Diversity-Lab
- Six catered meals
- Drinks incl. alcohol
- Sauna access
- Lake access, & 10-hectare private forest
- Monthly follow-up practice sessions
- Access to CoResolve Community
- 113 Page Script, Official Certificate & LDD Website Access to additional material
What people say...
Ivo Degn - CEO Climate Farmers

As the founder and CEO of a company I can honestly say that the method of CoResolve is extremely helpful in working aroud the conflicts that are there and getting a deaper insight of how these conflicts come together and how you can work with them in a constructive way to bring the team back on track.

Talking about Diversity-Lab I can also honestly say that this place has absolutely everything you could wish for and quite a bit more.

Richlyn Tamm - Engineering Manager

It's been such an experience, I learned so many things that I can take into my engineering manager role. Learning how to get through conflict, how to mediate them. And spending this beautiful time here, there was no better way to spend this weekend.

Manuela Verduci - D.E.I. Lead

Marcel was an amazing trainer, he is able to read the room, adjust the agenda to our needs and tailor the course to what we want to learn and naturally bring the learning outcomes that we want to reach.
He gave us so many cool insights into these methods, I feel like I am going out here with actual tools to deal with conflict in the company I work with. I am equipped to do it in a very empathetic and compassionate way. I definitely would recommend it.